Top Strategic Technology Trends for 2022
Today's leading multinational companies face a daunting task: continue to innovate and deliver powerful customer experiences, accelerate growth through new services, optimize for efficiency, and keep everything protected. With ever-increasing IT complexity, executive leaders must understand the business impact of strategic technology trends.
Read this Gartner1 report and engage with your CIOs and innovation leaders to:
Create superior shared customer and employee experiences by interlinking customer experience (CX), employee experience (EX), user experience (UX) and multiexperience (MX) disciplines
Create resilient foundations that enable your organization to scale cost-efficiently
Integrate security tools to work as a cooperative ecosystem so you reduce the financial impact of individual security incidents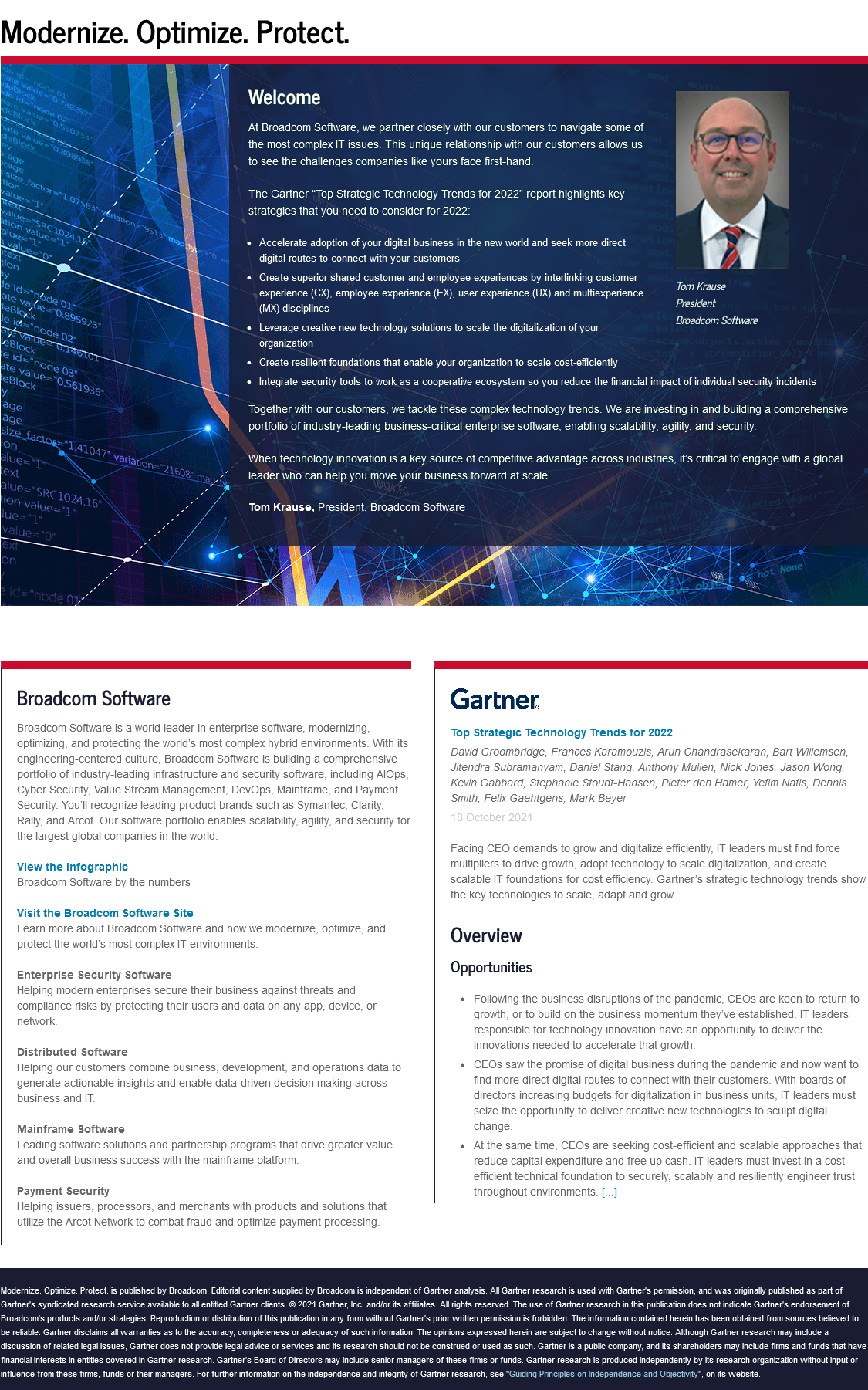 1. Gartner "Top Strategic Technology Trends for 2022," 18 October 2021
As technology innovation is a key source of competitive advantage, thinking through how to leverage these technology trends to move your business forward will be crucial. To further that competitive advantage, Broadcom Software is building a comprehensive portfolio of industry-leading enterprise software that modernizes, optimizes, and protects the world's most complex hybrid IT environments, helping you accelerate innovation and move your business forward.
GARTNER is a registered trademark and service mark of Gartner, Inc. and/or its affiliates in the U.S. and internationally, and is used herein with permission. All rights reserved.